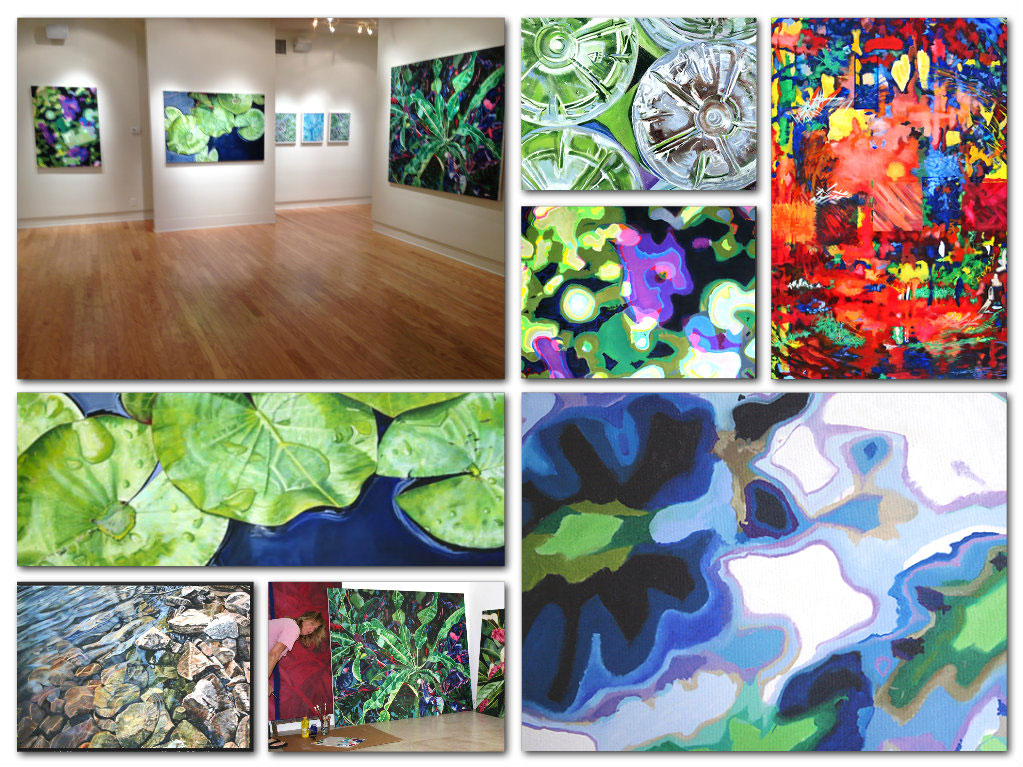 "Large-scale, realistically inspired, distillations of tropical landscapes" describes my paintings. Categorically considered photorealism, I prefer to push my work beyond formal structure into expressionism created by a more freely executed and emotional application.
Referring to the perceptual world, intricate details are documented while the painting surface is rendered expressionistically. At close range the compositions celebrate abstraction; from a distance, their energy changes to the lush energy of tropical flora.
My Abstract Gallery continues to further explore this visual language of tension, movement, form and color in conjunction with the cultural and environmental changes surrounding all of us.
Detail Information About These Paintings Can Viewed In My Galleries
Welcome To My Website
Take your time, view new items, painting gallery, corporate gallery, giclee gallery, and sold paintings. Contact me if you have any questions.
all images on this site are the property of marcelle c. zanetti