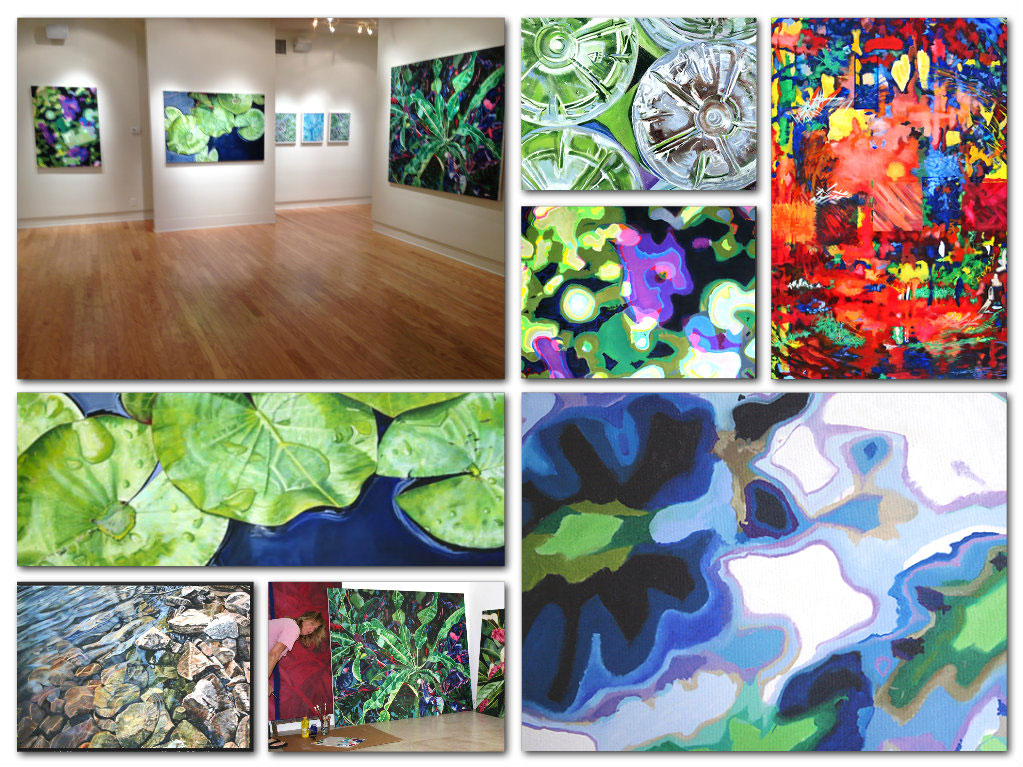 Beauty and its contradiction are documented through carefully planned choices of color, rhythm and movement in my multilayered paintings. Whether large scale realistically inspired distillations of tropical foliage, transitional pieces or conceptual interpretations, they all take the viewer on a journey of abstraction. Intricate details are documented while the painting surface is rendered expressionistically. At close range the compositions celebrate abstraction; from a distance, their energy changes to the lush energy of tropical flora.

Color sets the stage for the mood and spirit of the composition. Rhythm moves your eye through the canvas. Tensions are conceived by creating texture and depth as one is pushed and pulled between real and nonobjective applications. Glazing techniques are used over and over to achieve the desired saturation point. Ultimately the finished surface becomes a rich tapestry of pigment.

The medium of choice depends on the direction and outcome desired. Oil paint produces a multilayered, opulent surface. Acrylic paint a faster application necessary to capture a fleeting moment of expressionism.

I continue to pursue future discoveries of a new direction and how to execute it. My latest Bougainvillea Series is an exciting journey of creation, documentation and planning based in realism, transformed by technology and infused with change.
all images on this site are the property of marcelle c. zanetti